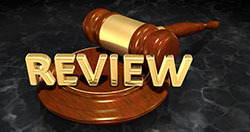 Judicial Review
As advised by the Wiltshire Waste Alliance
The Judicial Review scheduled to take place in the High Court in London today (Wednesday 29th November) concerning the successful appeal against the refusal of Hills Waste Solutions planning application 14/09744/WCM has been adjourned. One of the leading Barristers was taken ill quite suddenly late yesterday and the Court accepted an application for an adjournment until his health has improved.
This will mean that once the barrister has recovered and has returned to court, a two day slot will have to be booked into the court schedules.
This delay shouldn't make a material difference to any objections to Hills five new planning applications as it was likely that one day would not be sufficient and a further Court session had already been proposed and agreed between the Parties in the event that it would be required.
We are lead to believe that Hills have recently bought the old Aggregate Industries Cement Works building and surrounding land just inside the western access to the site at the end of Sandpit Lane in Calne, and that they are developing plans to use the building and site for the proposed MRF/WTS operations as an alternative to the Lower Compton site. This proposal would also create a cross-site link road such that Lower Compton HGVs would not pass through Calne town centre or the AQMA but would exit via Sandpit Lane near the Bug and Spider pub. The suggestion is that Hills Waste Solutions are looking to create a Plan B with this acquisition to head off a negative response to the Judicial Review.
We understand that Wiltshire Council is well aware of the status of the Judicial Review and its potential impact on Hills new applications. They have been asked them to extend the final date for any objections from 7 December 2017 and Jason Day has kindly agreed to an extension of the deadline until 21 December 2017.
We wish the Barrister for Wiltshire Waste Alliance a speedy recovery.
We will keep you informed.