North Wessex Downs Area of Outstanding Natural Beauty (AONB)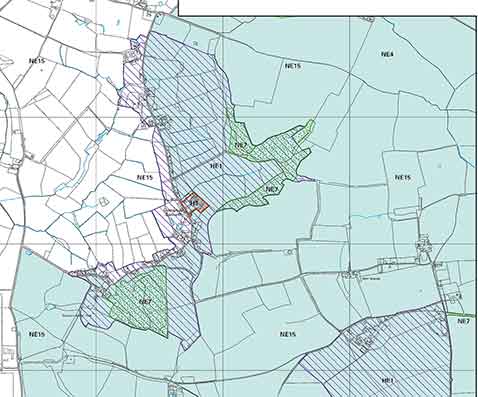 Areas of Outstanding Natural Beauty (AONB) have been described as jewels of the English landscape and their landscape value is considered equal to that of theNational Parks. There are 46 AONBs in Britain (33 wholly in England, four wholly in Wales, one which straddles the English/Welsh border and eight in Northern Ireland) and they cover 18% of our countryside.
AONBs are designated in recognition of their national importance and to ensure that their character and qualities are protected for all to enjoy.
Three AONBs fall partly within Wiltshire - the Cranborne Chase and West Wiltshire Downs; the North Wessex Downs; and the Cotswolds. The work of the AONBs is directed by partnerships of organisations (statutory Conservation Board for the Cotswolds), which include relevant local authorities and other key organisations and individuals.
Because of the large areas of Wiltshire covered by the Cranborne Chase and West Wiltshire Downs and North Wessex Downs AONBs, Wiltshire Council formally hosts these projects and employs the respective AONB teams. The Council also supports all three AONBs with financial contributions and technical assistance. Approximately 44% of Wiltshire Council's area is designated as AONB and is testament to the County's scenic beauty.
Designated in 1972, the North Wessex Downs AONB is the third largest AONB in England covering 1,730 square kilometres, spread across 11 local authorities and 173 parishes. The AONB project is overseen by a Partnership of organisations (Council of Partners), of which Wiltshire Council is a member. As 38% of the AONB falls within Wiltshire Council's administrative area, the Council is host authority and employs a team of countryside professionals, based in offices near Hungerford, to oversee the implementation of the AONB Management Plan.