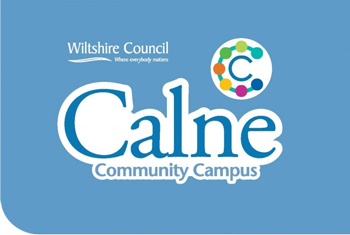 The design work to transform Calne Leisure Centre into Calne Community Campus is now complete and a suitable tender for the main contractor is now being sought.
£3.4 million will be invested in this project to improve the facilities and ensure the long-term sustainability of the centre.
Construction work is due to commence this summer.
The project will deliver a new fitness suite, and the new gym will be twice the size of the existing gym. The wet change facilities will also be entirely reconfigured, delivering a modern village change area.
You can see designs and full details by visiting their website.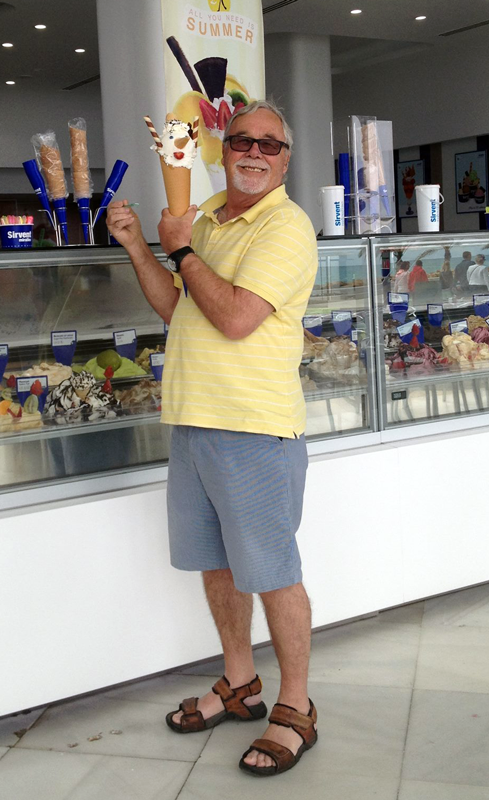 Trevor Nash
A sad day for me personally and a great light of the village went out today
After suffering from a heart attack this morning (13th February) Trevor was unable to pull through and left this life behind him.
He had been one of the larger than life characters of the village who I was proud to call my friend since I moved here 18 years ago.
Our thoughts and love go out to Jackie and to their family he has left behind.
As soon as I hear any news I will of course bring it to you as soon as possible.
RIP Trevor
Look after yourself this winter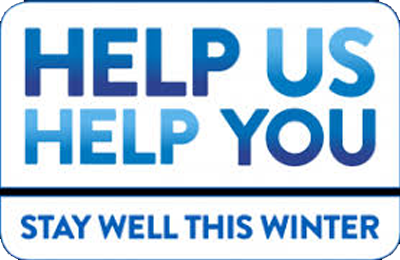 As the dark nights draw in across Wiltshire and winter really starts to bite, it's worth thinking about how we can all make sure we're looking after ourselves and staying well over the cold winter months.
The NHS recently launched its annual winter campaign - Help Us Help You - which is here to help make it easier to understand the things you can do.
We all know hospitals and surgeries can be especially busy during the winter months and it can often be tricky to know the best place to go for help, so here's some handy tips to see you though until spring:
It's not too late to get your flu jab The free flu vaccination is offered to those who are at increased risk from the effects of flu, including people aged 65 and over, pregnant women, those with underlying health conditions and children aged 2-10. If you've not had one yet, it's not too late.
Call 111 or visit 111.nhs.uk online If you're unsure where to go and think you need urgent medical attention, but it's not life-threatening, contacting NHS 111 can help you make sure you reach the most suitable NHS service for your needs.
Ask a pharmacist for advice before minor ailments or winter illnesses get worse Community pharmacists are qualified healthcare professional who can offer clinical advice and over the counter medicines to safely manage things like coughs, colds and sore throats. It's quick and convenient to see a pharmacist - you don't need to book an appointment and can often be seen in a private consultation room.
See your GP in the evening or weekend if you can't see them during the day If you need to see a GP but find it hard to find the time during routine hours, appointments with a GP, nurse or other healthcare professionals are often available in the evenings and at weekends through many local practices or other local NHS services.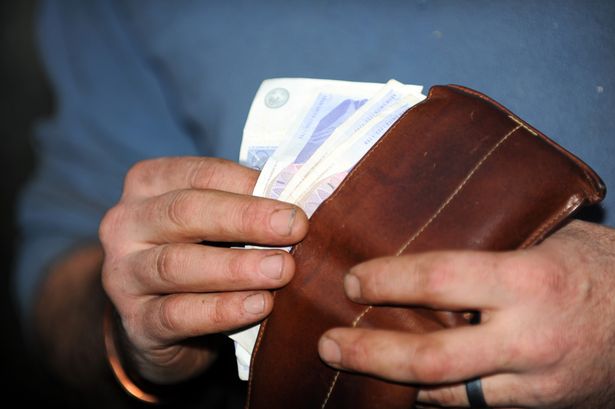 The Compton Bassett Post Box
Police Witness Appeal: Theft.
Between 10/09/2019 23:00 and 11/09/2019 07:00hrs, an unknown person has stolen our small freestanding post box by unknown means overnight. The post box was secured to a metal post and the post has also been taken. It's believed the post box would have contained a small quantity of mail.
Any information that may be of assistance to the police as they investigate this matter can be passed to them on the 101 number quoting this crime reference number 54190090437.
Elderly gentleman in a distraction theft in Calne.
On 1st February 2020, a 90 year old gentleman visited the Sainsbury's store in The Pippin in Calne. Unfortunately, as he parked his vehicle he was approached by a female who distracted him taking £100 from his wallet.
Would You Pay An Extra 1 Pound Per Month To Maintain Local Policing
Police and Crime Commissioner (PCC) for Wiltshire and Swindon Angus Macpherson is asking members of the public for their feedback on a proposed £1 per month increase to maintain local policing.Police and Crime Commissioner (PCC) for Wiltshire and Swindon Angus Macpherson is asking members of the public for their feedback on a proposed £1 per month increase to maintain local policing.
Warning of theft from garages
We have been made aware of a significant number of garage break-ins resulting in the theft of bicycles and tools.
Please see the following tips to help prevent thefts from garages
TOP SECRET: Cyberhood Watch Campaign to Launch 5th November 2019
We are excited to announce the launch of Cyberhood Watch, the official partnership between Neighbourhood Watch and Avast, is launching tomorrow, Tuesday 5th November.
Mud on the roads and advice for farmers using public highways
We are receiving many reports from drivers about dangerous conditions being created by mud being deposited on the roads.
This is not an uncommon problem at this time of year given the weather conditions and the agricultural community working hard in the fields. Unfortunately, the farmers and contractors may well be bringing significant amounts of soil from the fields and onto the road network whilst going about their normal business.