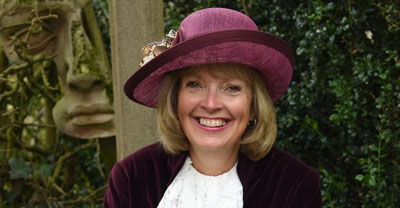 From Last Years High Sheriff
Many of you will know that last year as High Sheriff I focused on raising awareness of domestic abuse on victims & their families in Wiltshire. With the help of many CB folk I also raised over £25,000 for a number of charities who support these victims. I am also Chair of Swindon Women's Aid which provides refuge accommodation to 22 women & their families at any 1 time, as well as delivering a domestic abuse support service across the town.
Last Friday we opened our first charity shop "Survivor@SWA" in The Parade next door to Debenhams. We had a really brilliant first day of trading with lots of people through our doors.
We will now be looking to keep our shelves & rails full, so may I ask that you that you think of SWA if you are having a "Clear Out" –
Clothes - women's, men, children's , babies ( we are especially short of shoes)
Handbags & Purses
Hats
CDs, DVDs, Books
Toys & Puzzles
General small household items, including crockery, vases, bedding, towels, kitchen utensils etc.
Carrier bags & Hangers
Anything else that you think we might be able to sell
I am happy to collect from you, or you could drop off at Whisper Cottage. We are also looking for more volunteers to help us in the shop – we are open every day 10am – 4pm & people should be able to do a Shift (10-1, 1-4)
Nicky Alberry - swachairman@nickyalberry.co.uk