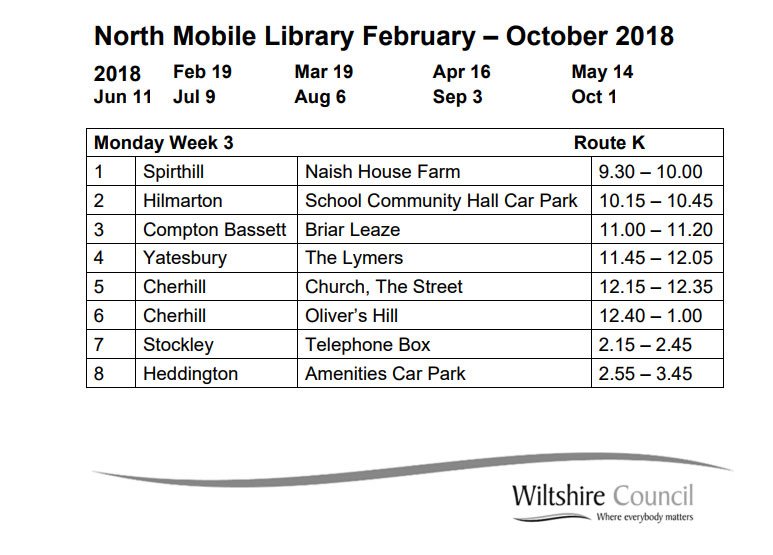 Wiltshire Mobile Library Timetable
The new routes provide an improved service to customers; particularly at busier stops, where the frequency of visits will increase from every four to two weeks, and the visit times will also be extended where there is a higher usage.
John Thomson, cabinet member for libraries, said: "We have listened to our mobile library users, and have developed these new timetables with them in mind.
"We know how important the library service is to local communities, and our mobile libraries are part of this service. We also provide a home library service for customers who are physically unable to access a library or mobile service."