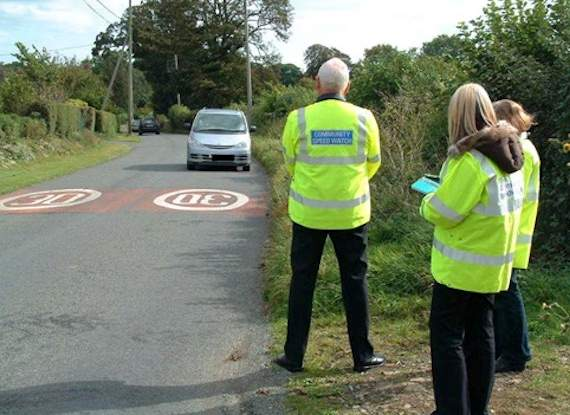 Speed Watch in Compton Bassett
Speedwatch was first introduced into Compton Bassett in 2014 and again in 2016 but didn't really get going properly until 2017.
Speedwatch volunteers have notched up around 166 hours of Speedwatch sessions during which time they have monitored the speeds of around 11,184 vehicles passing through Compton Bassett, which is an average of just over 100 vehicles per hour at peak periods.
The level of speeding traffic in 2014-2016 was around 13% on average which was of serious concern to the Villagers as speeds of up to 55 mph were being recorded outside the Village Hall.
The effect of increased Speedwatch activity in 2017 brought about a 300% reduction in the level of speeding traffic down to around an average of 4.65%, which equates to an average of 4-5 speeding vehicles per session.
The introduction of the 40 mph speed limit from Dugdale's Farm to the Village Hall in mid 2018 has further reduced the level of speeding traffic down to around an average of 3.09%, which represents a further 30% reduction.
Of course, the overall speeding traffic data is variable on a day to day basis but a statistical analysis shows that there is over a 99% probability that the further reduction of 30% (equivalent to around 3 speeding vehicles per hour) is a real effect.
It is clear from the data below that the improved traffic safety in the Village is largely maintained through the dedicated efforts of Speedwatch volunteers.
So thank you to everyone who gives their valuable time to make Compton Bassett a safer place – it is much appreciated.
Speeding traffic is still a concern to most Compton Bassett Villagers, particularly due to the increase in the number of heavy goods vehicles over the past months.
However, it is hoped that the further traffic calming measures suggested for consideration in the recent Neighbourhood Plan review can be introduced to help to provide even further reductions in speeding traffic.